Tourism in the name of Beauty
The territory of the municipalities of Naples, San Giorgio a Cremano, Portici, Herculaneum and Torre del Greco is adorned with 122 monumental buildings, the so-called Vesuvian Villas. The targeted interventions of the "Vesuvian Villas Institution", now a Foundation, in the past fifty-five years have restored a new dignity to the immense heritage of the Baroque Villas of the 18th century.
In 1738, Charles of Bourbon and his wife, Mariamalia of Saxony, chose Portici as the perfect place to build a new palace and to begin the excavations of the Roman city of Herculaneum. From that moment all the Neapolitan nobles followed the court of the Bourbons and raised some villas for their summer stays in the coastal area at the slopes of the Vesuvius, creating the architectural complex of the 122 "Vesuvian Villas" that is unique in the world for its vastity and its beauty.
The concentration of the "Vesuvian Villas" in the area within the borders of the municipality of Herculaneum intensified so much that it became a sort of particular prestige and it took the name of the Golden Mile. In fact, the Vesuvian Villas that run along that stretch of road can be compared to stunning monuments enriched with vast gardens and pictorial decorations made by great artists. They were designed and built by renowned architects such as Luigi Vanvitelli, Ferdinando Fuga, Domenico Antonio Vaccaro, Ferdinando San Felice.
Some of these monumental buildings, such as "Villa Campolieto", the Sea Park of "Villa Favorita" and "Villa Ruggiero" in Herculaneum and "Villa delle Ginestre" in Torre del Greco, after a careful and rigorous restoration, are currently under the direct protection and management of the Ente Ville Vesuviane Foundation. They constitute the venues where the institutional activity takes place and countless cultural events and initiatives are carried out.
Statute of the "Foundation Vesuvian Villas Authority "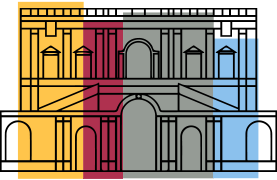 Download the Statute of the Foundation Vesuvian Villas Authority
Management Board (D.M. 24/09/2018)
President
Prof. Gianluca Del Mastro
Counselors
Dr. Giuseppe Angelone
Dr.ssa Giuseppina Auricchio
Arch. Rosa Vitanza
Board of Auditors (D.M. 06/07/2018)
President
Dott.ssa Aida Raiola
Auditors
Dr. Fabio Cecere
Dr. Pietro Paolo Mauro
Auditors' Assistant
Dr.ssa Rossella Merola Transparency to customers
Browse all the avaiable documents made in the dedicated area. Institutional communications
View all the open contracts.